DYSLEXIA
Diagnostic Assessment
Dyslexia can be described as a continuum of difficulties in learning to read, write and/or spell, which persist despite the provision of appropriate learning opportunities. These difficulties often do not reflect an individual's cognitive abilities and may not be typical of performance in other areas.
We have a team of fully qualified HCPC Registered Educational Psychologists who can provide an assessment service for:
Children (from 7 years old)
University students
Adults
Employees
The fee is £460 and covers the consultation, assessment and a full report with recommendations for support where appropriate.  The fee for an employer is £650. This covers the cost of additional administration and recommendations for workplace adjustments. The assessment normally takes two to three hours and the report is available within two to three weeks. Assessments are carried out at the centre and can be arranged for any day of the week including weekends.
Upon booking any assessment a deposit of £130 will be taken. Two working days' notice must be given for cancellations. Cancellations without 2 working days' notice will result in this deposit being non-refundable. Please note, price increases are effective from  June 2021; however, appointments booked prior to this will be honoured at the booking cost.
To book an assessment contact info@nidyslexiacentre.co.uk.
How to arrange an assessment?
An Educational Psychology assessment is carried out using a range of ability and attainment tests to investigate areas including verbal reasoning, processing speed, working memory, reading, spelling, oral comprehension and numeracy. If appropriate, a diagnosis of Dyslexia and /or Dyscalculia will be given. An assessment may note possible signs of other conditions, e.g. ADHD and Dyspraxia. If so, the psychologist will recommend full assessment by an appropriate professional.
Contact the Centre administrator at info@nidyslexiacentre.co.uk.
The Centre administrator will be in touch with you to arrange a suitable date.
A deposit of £130 is required to confirm the booking. At least two working days' notice must be given for a cancellation. Otherwise the deposit will be forfeited.
Once confirmed, the Educational Psychologist will be in touch to request background information.
The assessment will take place in the NI Dyslexia Centre.
The Psychologist will give preliminary feedback at the end of the assessment.
The full report will be issued two to three weeks later. The report will contain recommendations for support where appropriate.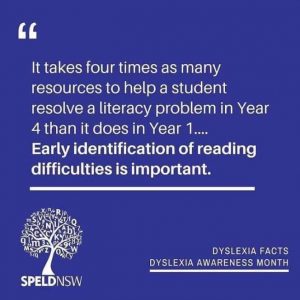 A full Educational Assessment is normally not available for children under the age of 7. For a parent/teacher of a child under the age of 7, there is time from the early years in school to identify how the child acquires new skills and to determine the specific areas of difficulty. It is our view, supported by international research that the earlier support can be provided to a child with dyslexia, the more effective the intervention will be.
"Studies have shown that when intervention is delayed until 9 years of age (the average age of which these children receive services) then approximately 74% of these children will continue to have difficulties learning to read through High School" American Academy of Paediatrics, "Learning Disabilities, Dyslexia and Vision" (2011).
 We offer a facility for parents of children under 7 to have a 1.5 to 2 hour consultation with a senior tutor at the centre. The fee for this is £100 an hour. We can advise on teaching materials and strategies that you can use to help support your child at home.  To arrange for an Advisory Consultation contact info@nidyslexiacentre.co.uk.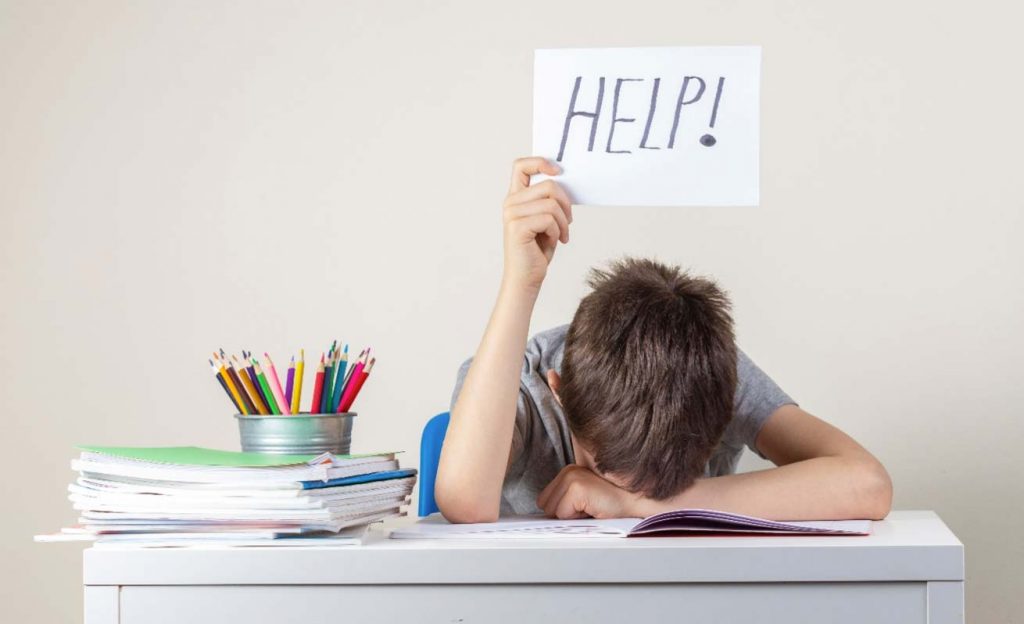 An initial screening of your child can be carried out by the school SENCO (Special Educational Needs Co-Ordinator) which can identify dyslexic traits. If the child meets certain criteria the school can request an assessment to be carried out by the Education Authority.
Unfortunately, in our experience, owing to school budget and resource pressures, this may take some time to put in place, delaying appropriate and effective intervention for your child.
The Dyslexia Centre can arrange an assessment, carried out by a HCPC registered Educational Psychologist. We advise parents that a privately obtained assessment report is theirs and they should take it to their child's school and discuss it with the SENCO / Special Needs or Class teacher.  It is a reasonable expectation that the recommendations are used to provide appropriate support to benefit the child's educational progress.
To book an assessment contact info@nidyslexiacentre.co.uk.
Further Education and University Students
We advise any student to contact Student Services on their campus. They may be able to arrange an assessment or funding to meet the cost of a private assessment.To book an assessment contact info@nidyslexiacentre.co.uk.
Identifying an employee's dyslexia and implementing appropriate workplace adjustments makes good business sense, benefiting the employee, customers and the employer. An Assessment is the best way to determine conclusively whether your employee is dyslexic and how best to support them. The detailed report in this case will help you to make sure that any reasonable adjustments are properly tailored to your employee, therefore supporting your employee in the best way you can.
Supportive employers, concerned to meet best practice standards often assist employees with the cost of the assessment, and this is worth looking into. Please advise us if you have ever been assessed before.
To book an assessment contact info@nidyslexiacentre.co.uk.
Get in touch today
Caring support and help
Email now
info@nidyslexiacentre.co.uk