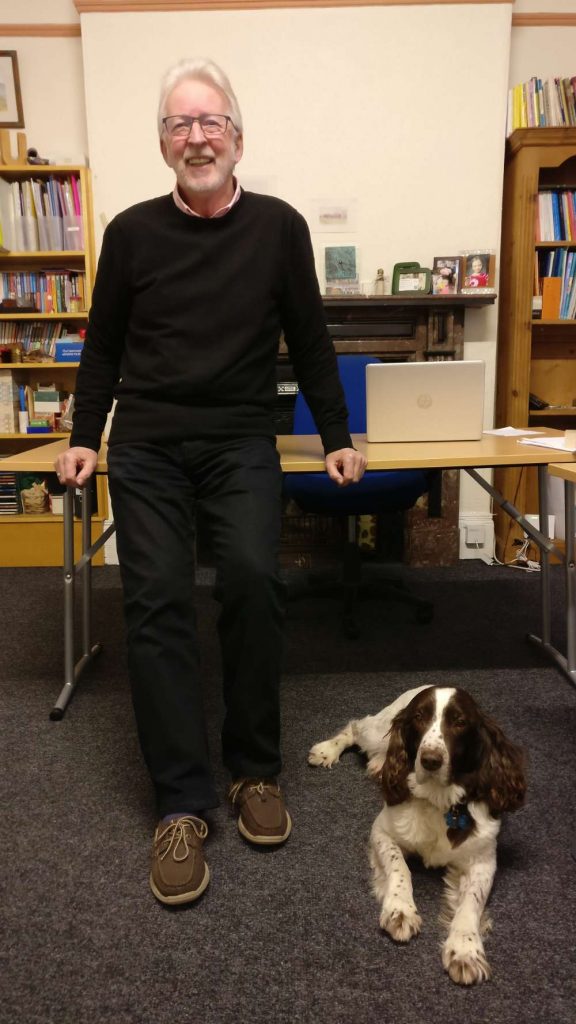 John Clarke
John Clarke MA MEd BA PGCE is founder and Director of the NI Dyslexia centre. John initiated OCR (Oxford, Cambridge and RSA) training in Northern Ireland training teachers to OCR Level 5 and Level 7 for over 20 years.
In addition, John, and his selected team of OCR qualified and experienced teachers have supported, advised and taught children, students, adults, teachers, learning support staff, employees and employers. The centre has become a centre of excellence for dyslexia in Northern Ireland. The dedicated staff have changed many lives giving caring support and practical, effective help to overcome the challenges of dyslexia, enabling many to realise their ambitions and reach their potential.
Latest News & Events
Stay up to date with the latest news and events from NI Dyslexia Centre
"A mother discovers a way to fulfil her dyslexic 7 year old son's true potential" The story behind Nessy
---
Read More
What people say about us
"Changed my life | Very special place | Extremely beneficial"
The Dyslexia Centre well and truly changed my life. I would never have achieved where I am today without the help and support from John. It is the best hour of the week because you enter into a place where people really understand you and your difficulties. It is a family full of support and people willing for you to do well. I would be lost without it and my one wish would be that every dyslexia person gets to experience its magic.

Louise, Undergraduate

Tuition

The centre is a very special place in my family's life. The expertise, warmth, friendship and support that my daughter has experienced here has been truly invaluable and remarkable. Sarah was assessed here at age 7 and tutored for 6 years. I attended the parent's course which helped me to understand how to support her at home. Sarah now attends grammar school, is doing very well and continues to enjoy the support of her tutor.

Daniel has not only benefited from Sheena's teaching but has gained a significant amount of confidence because of tuition.

Extremely useful teaching, my child is now less stressful as I can be strategic, instead of having a scattergun approach.

Anonymous

Parent's Course

The Dyslexia Centre have been very helpful to us and we value their expertise. Our staff have benefited from diagnostic assessments, suggestions for workplace adjustments and one to one support when required. NIE Networks are able to support our employees appropriately, benefiting our service and business goals. Our employees have reported feeling much more comfortable in their work and have been very appreciative of the help. It has been a very worthwhile investment for the company and we are happy to recommend the Centre to any businesses wishing to maximise the potential of their employees with any literacy and numeracy difficulties they may have.

Michelle Doone

Northern Ireland Electricity Networks Limited

Enlightening. I thought I understood Dyslexia but this made you look at it more holistically… Thank you John and the team – an amazing 2 days. Great work.

Anonymous

Parent's Course
Businesses we work with
We work with businesses, offering assessments, advice on workplace adjustments and one to one support.
Get in touch today
Caring support and help
Email now
info@nidyslexiacentre.co.uk